Dry Creek Valley
The Dry Creek Valley is the darling appellation of California wine country. Although there is a diverse selection of wines grown in Dry Creek Valley the favored varietal undoubtedly is Zinfandel. The construction of Warm Springs Dam on Dry Creek in 1983 created the Lake Sonoma Recreational area at the northern end of the Dry Creek valley and brought much needed flood control.
Dry Creek Valley is now one of the liveliest and fastest growing viticulture areas in the California wine county, with the quaint yet energetic town of Healdsburg as its spiritual hub. Healdsburg offers 5 star hotels and Michelin starred restaurants along side quiet B&B's and dive bars. Much like the town of Sonoma, Healdsburg is laid out around a central square or plaza, teeming with wine tasting rooms, art galleries and boutiques. We especially enjoy the free Tuesdays in the Plaza Summer Concert Series that run from late May to the end of August.
Dry Creek Valley's history of grape growing and winemaking have roots that date back to more than 130 years ago. With over 50 wineries in Dry Creek Valley it's a favorite Wine Connoisseur destination.
Dry Creek Valley wineries that offer winery tours and wine tasting are: Bella, Lambert Bridge, Lake Sonoma, Dry Creek, Unti, Quivira, Passalacqua, Seghesio, Frick, and Geyser Peak.
ALDERBROOK VINEYARDS AND WINERY
800.405.5987 x 1
Open to Public
BELLA VINEYARDS & CAVES
866.572.3552
Open to Public
BRACK MOUNTAIN WINE CO.
707.433.1082
Closed to the Public
DASHE CELLARS
510.452.1800
Open to Public
DUTCHER CROSSING WINERY
707.431.2700
Open to Public
EVERETT RIDGE VINEYARDS and WINERY
888.474.7456 x 17
Open to Public
FERRARI-CARANO VINEYARDS & WINERY
707.433.6700
Open to Public
FORTH VINEYARDS & WINERY
707.473.0553
appointment only
FREI BROTHERS RESERVE
866.346.3963
closed to public
FRITZ WINERY
707.894.3389
Open to Public
GALLO FAMILY VINEYARDS
707.433.2458
Open to Public
GUSTAFSON FAMILY VINEYARDS
707.433.2371
Open to Public
KENDALL-JACKSON TASTING ROOM
707.433.7102
Open to Public
KOKOMO WINERY
707.433.0200
Open to Public
LAMBERT BRIDGE WINERY
707.431.9600 or 800.975.0555
Open to Public
MAURITSON FAMIY WINERY
707.431.0804
Open to Public
MAZZOCCO SONOMA WINERY
707.433.9035
Open to Public
MICHEL-SCHLUMBERGER WINE ESTATE
707.433.7427
Open to Public
MILL CREEK VINEYARDS
707.431.2121
Open to Public
MONTEMAGGIORE
707.433.9499
appointment only
PAPAPIETRO PERRY WINERY
707.433.0422
Open to Public
PEDRONCELLI WINERY
707.857.3531
Open to Public
Pezzi King Vineyards
707-473-4310
Open to Public
QUIVIRA VINEYARDS & WINERY
707.431.8333
Open to Public
RANCHO ZABACO
866.972.6246
Closed to the Public
RUED WINERY
707-433-3261
Open to Public
SAINI VINEYARDS
Closed to the Public
SBRAGIA FAMILY VINEYARDS
707.473.2992
Open to Public
SEGHESIO FAMILY VINEYARDS
707.433.3579
Open to Public
SIMI WINERY
707.473.3232
Open to Public
STEPHEN & WALKER
707-431-8749
Open to Public
THUMBPRINT CELLARS
707-433-2393
Open to Public
WILSON WINERY & VINEYARDS
707.433.4355
Open to Public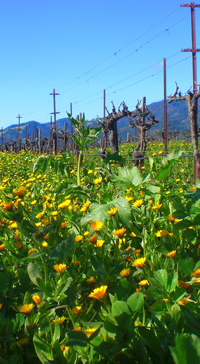 California Wine Country Tours Click Here