Russian River Valley
Russian River Valley was named after the Russian explorers who settled along the Sonoma Coast and maintained a fur trading post from 1812 to 1841. Around 1849 the Russian's abandoned their foothold in the Russian River Valley and European settlers began to populate the valley and plant vineyards.
The largest river in Sonoma County, the Russian River, winds peacefully through redwood forests and vineyard land and arguably some of the most beautiful scenery in the California wine country. The Russian River Valley appellation starts just north of Healdsburg and extends south and west along the river, following it part way on its journey through the redwood clad coastal range and stopping just short of the California coast.
At the western edge of the Russian River Valley lies the famous river resort town of Guerneville Ð longtime favorite getaway spot for San Francisco's gay and lesbian crowd. In addition to Sonoma wine tasting and California winery tours, canoe trips on the river or hikes among the redwoods at Armstrong Woods State Park are just a few of the attractions on offer. A drive out to Jenner-by-the-sea will show you where the river meets the Pacific and a short way up the coast is Fort Ross, the old Russian settlement, now preserved as a State Historic Park.
The morning fog that winds up the valley from the sea as well as the cooling effects of the river itself make the Russian River Valley ideal for Pinot Noir and Chardonnay. Zinfandel is grown in the warmer, flatter portions of the Russian River Valley on the Santa Rosa plain. This natural air-conditioning that the ocean and river provide allow for longer hang time and developing full flavored complexity.
Russian River Valley wineries that offer winery tours and wine tasting are: Korbel, Martin Ray, De Loach, and Roshambo
ACORN WINERY/Alegria Vineyards
707.433.6440
Open by Appointment Only
ALYSIAN WINES
707-431-4410
Closed to the Public
AMOROSA BELLA
707.578.1826
Closed to Public
ARISTA WINERY
707.473.0606
Closed to Public
BALLETTO
707.568.2455
Closed to Public
CARTOGRAPH
707-431-8023
Closed to Public
D & L CARINALLI VINEYARDS
707.795.7052
Open by Appointment Only
D'ARGENZIO WINERY INC.
707.546.2466
Open to Public
DAVIS BYNUM WINERY
800.826.1073
Closed to the Public
DAVIS FAMILY VINEYARDS
707.433.3858
Open to Public
DE LOACH VINEYARDS
707.526.9111
Open to Public
DUTTON-GOLDFIELD WINERY
707.827.3600
Open to Public
EMERITUS VINEYARDS
707.823.4464
Open by Appointment Only
FOPPIANO VINEYARDS
707.433.7272
Open to Public
FREEMAN WINERY
707.823.6937
Open by Appointment Only
GARY FARRELL VINEYARDS & WINERY
707.473.2900
Open to Public
GRACIANNA WINERY
707-694-6644
Closed to Public
HANNA WINERY & VINEYARDS - RRV
707.575.3371
Open to Public
HARTFORD FAMILY WINERY
707.575.3371
Open to Public
HAUCK CELLARS
707.473.9065
Open to Public
HOOK AND LADDER WINERY
707.526.2255
Open to Public
HOP KILN WINERY / HKG
707.433.6491
Open to Public
INMAN FAMILY WINES
707-293-9576
Open to Public
INSPIRATION VINEYARDS & WINERY
707.237.4980
Open to Public
J Vineyards & Winery
888.JWINECO
Open to Public
JOSEPH SWAN WINERY
707.573.3747
Open to Public
KENDALL-JACKSON WINE CENTER
707.571.8100
Open to Public
KOSTA BROWNE WINERY
707.823.7430
Closed to the Public
LA CREMA WINERY
707.431.9400
Open to Public
LONGBOARD VINEYARDS
707.433.3473
Open to Public
LOST CANYON WINERY
707.623.9621
Open to Public
LYNMAR ESTATE
707.829.3374
Open to Public
MAC MURRAY RANCH
707.431.5507
Closed to the Public
MARTIN RAY WINERY
707.823.2404
Open to Public
MARTINELLI WINERY
707.525.0570
Open to Public
MATRIX WINERY
707.433.1911
Open by Appointment Only
MERRIAM VINEYARDS
707.433.4032
Open to Public
MIGRATION
(866) 367-9945
Closed to the Public
MUELLER WINERY
707.837.7399
Open to Public
MUTT LYNCH WINERY
707.942.6180
Open by Appointment Only
PARADISE RIDGE WINERY
707.528.9463
Open to Public
PAUL HOBBS WINERY
707.824.9879
Open by Appointment Only
RODNEY STRONG VINEYARDS
707.431.1533
Open to Public
SIDURI WINES
707.578.3882
Open by Appointment Only
SONOMA-CUTRER VINEYARDS
707.528.1181
Closed to the Public
SOUVERAIN
707.433.2822
Open to Public
SUNCE WINERY & VINEYARD
707.526.9463
Open to Public
TAFT STREET WINERY
707.823.2049
Open to Public
TERLATO FAMILY VINEYARDS
800.952.4049
Closed to the Public
TRECINI CELLARS
707.525.9400
Open by Appointment Only
TWOMEY CELLARS
800.505.4850
Open to Public
WILLIAMS SELYEM
707-433-6425
Closed to the Public
WINDSOR VINEYARDS
707-921-2893
Open to Public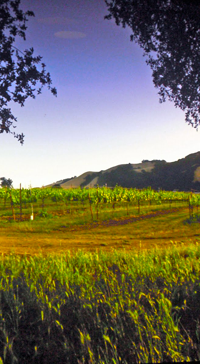 California Wine Country Tours Click Here